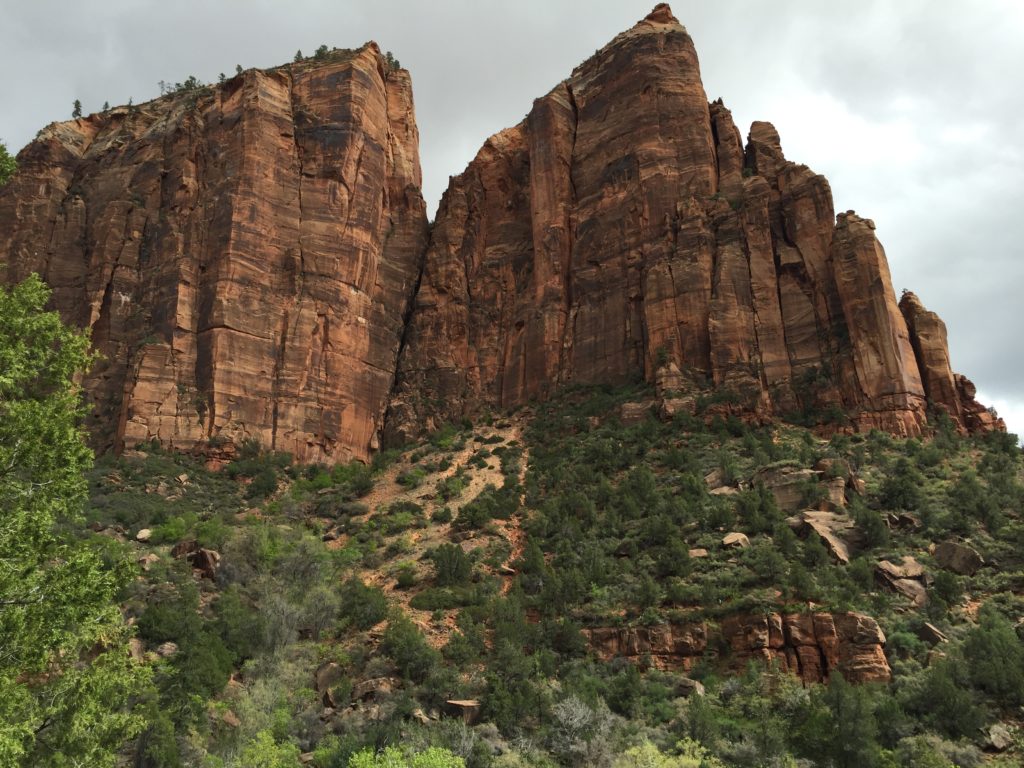 Part of traveling on business is knowing what is around where you are going.   You spend hours on planes getting from place to place and it is a waste to not take advantage of the travels you do take.  Las Vegas is a perfect example.  It is a constant destination for business travel.   If you do think of a side trek out of Vegas, you usually would think of the Grand Canyon (which is well worth a trip).  However, only 3 hours drive north of Las Vegas is one of the highest rated national Parks in the USA – Zion National Park. If you don't do a little research in advance, you probably will enjoy Vegas and the casinos and other entertainment, but you might miss a chance to visit a truly unique and beautiful National Park.
I'll cover the logistics on getting there first.  Rent a car and drive 3 hours north on Interstate 15.  You'll go from Nevada to Arizona and end up in Utah.  Drive past St. George Utah and take the exit for Rt 9 – Hurricane.  Continue through Hurricane to Springdale, Utah and you are at the part entrance.  It costs $30 per car for one week admission to the park.  Make sure you check the weather.  It can rain or snow there, so make sure you have the right outer clothes and at least shoes you can walk in.  There is a very nice hiking train called the River Walk that is paved the whole way, so you can enjoy the park without needed hiking gear.  If you are a good rock climber, the canyon walls are home to some very tough climbs.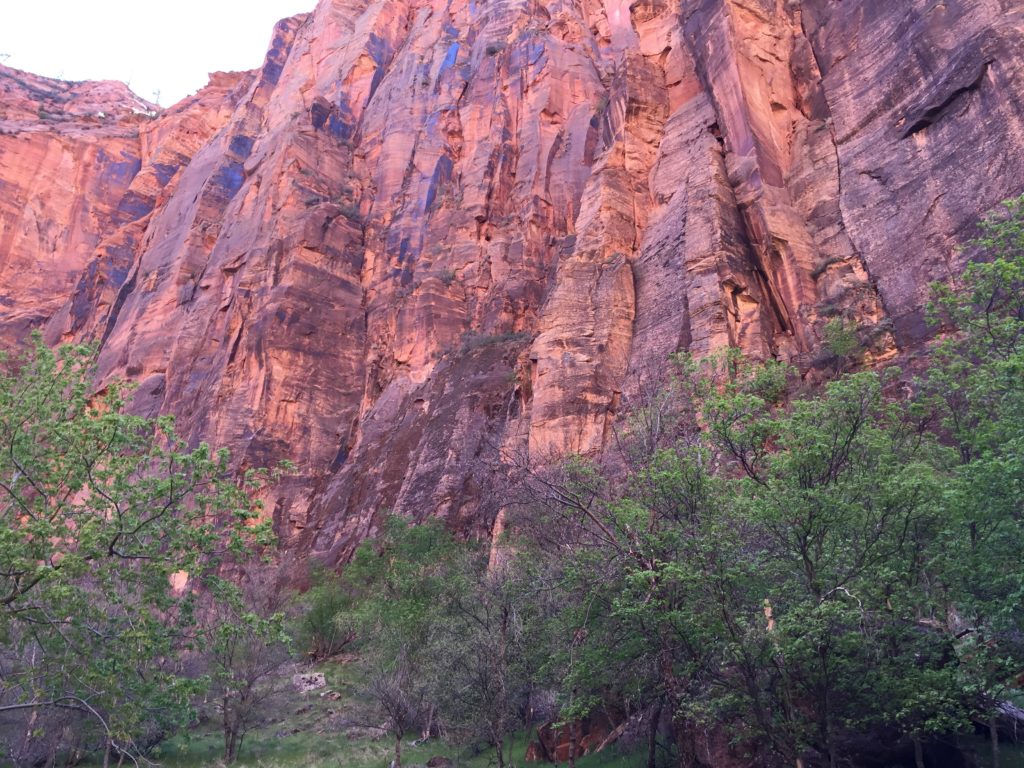 The park is set in Zion Canyon with the Virgin River still slowly cutting the canyon deeper.  There is a wide variety of hikes available, from easy to more difficult.  Some are along the canyon floor and others snake upwards using switchbacks and walks besides sheer cliff sides.
I recently visited and did two different hikes over two days.  The first day I did the Emerald Pools trail.  This trail is moderate in difficulty with some fairly steep sections and some is scrambling along rocks.  There are three pools you can see and several waterfalls you can walk under.  The second day I did the Riverwalk trail which goes along the bank of the Virgin River and is paved.  I saw several people being pushed on wheel chairs on that trail.  It was not a tough walk, but walking along the canyon floor resulted in spectacular views.  There are even tougher and longer trails available that involve going cross country, but these require a special permit.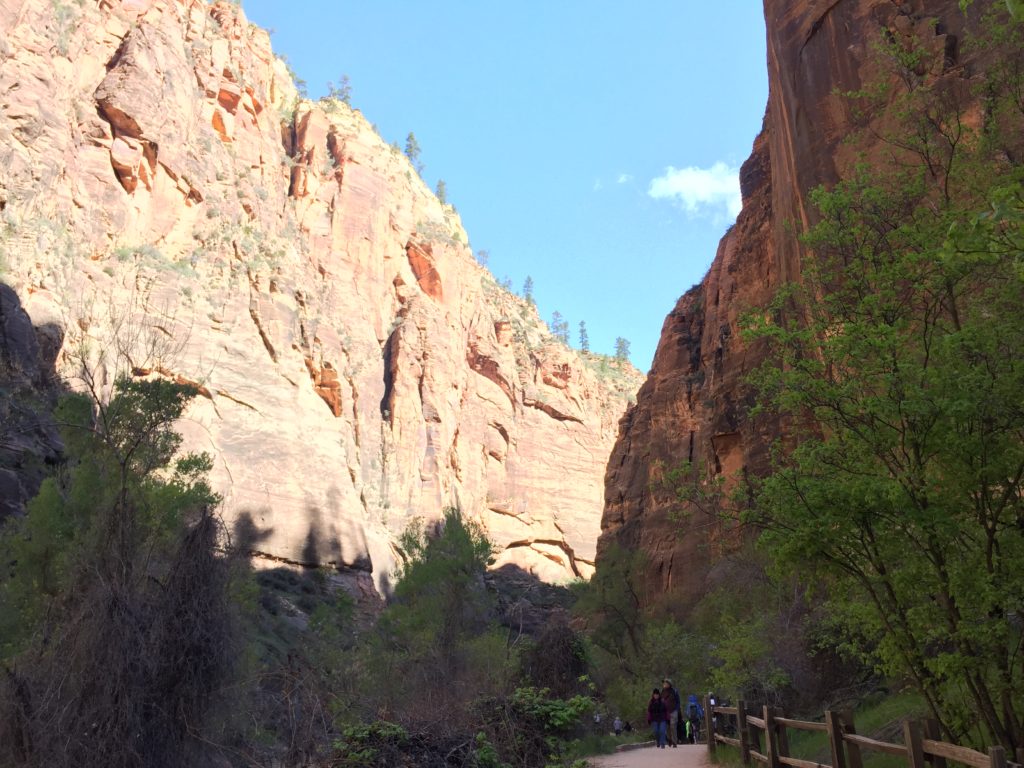 I think the pictures I have been interspersing into the post tell the story far better than more words could.  I have provided two links below, one to the Wikipedia and one to the National Park site.  I hope that you can not only enjoy this park but that you remember to do a little more research next time you travel and see what else there is to do around where you are going.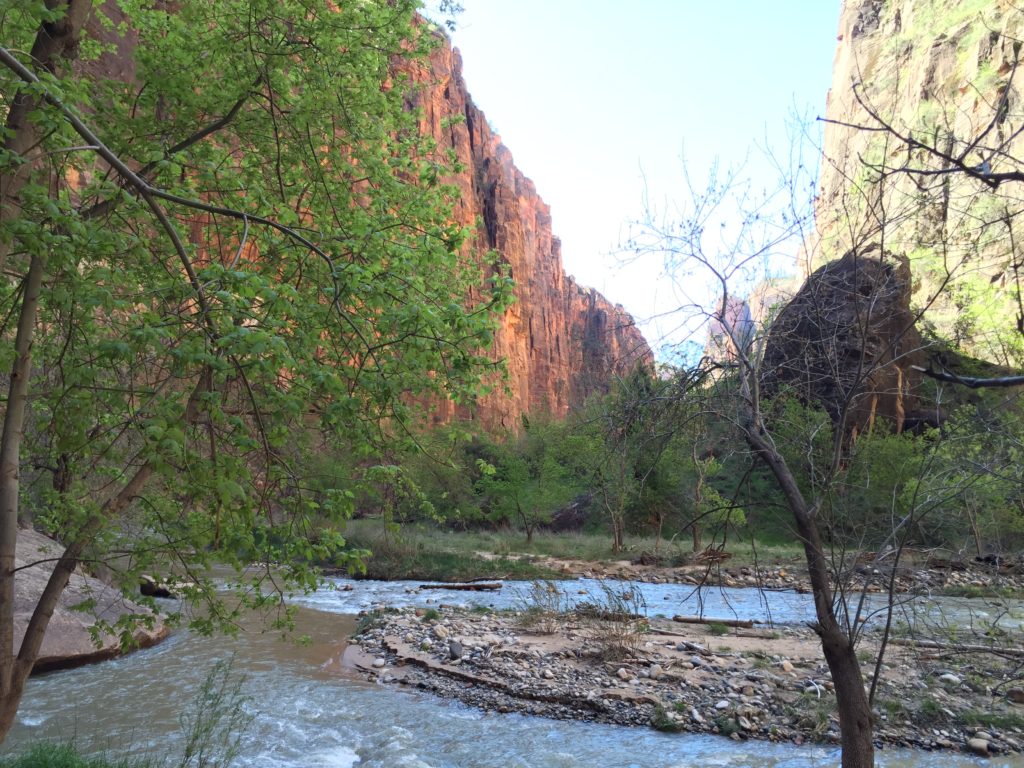 https://en.wikipedia.org/wiki/Zion_National_Park
https://www.nps.gov/zion/index.htm